Best Prices, Best Insulation Materials, Best Guarantee!
With over 37 years in business, we provide the best insulation products and installation to Houston, Austin and the surrounding areas.
Commercial
Insulation for Commercial Buildings
Thermal Insulation
Sound Solutions
Fireproofing
Get a Quote
Residential
Attic Wall Floor and Removal
Existing Homes
Custom Homes
Safe Healthy Products
Free Estimate
Sound Insulation
Only hear what you want
Noise Reduction
Sound Transmission
Get A Quote
Insulation News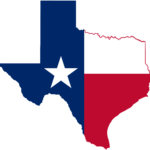 Reviews – They can't stop talking about us!
After hours of research and quotes, we choose Payless Insulation and Celbar for our home. The quote was the most accurate and Payless team was most professional. Thank you Payless Insulation!
Denise K
Existing Home Owner
We learned from experience. Acoustical Insulation is a must for your restaurant and public spaces. When we expanded, there was only one choice, Payless Insulation.
Alli J
Owner of Harold's Tap Room
Your guys did fine work. Got to work early, finished sooner than estimated and left the place cleaner than when they got there. Very amicable guys. It's tough to find good employees nowadays – you seem to have that under control.
J.C. R
Owner of Slow Poke Coffee Shop
Get a Free Quote for Insulation